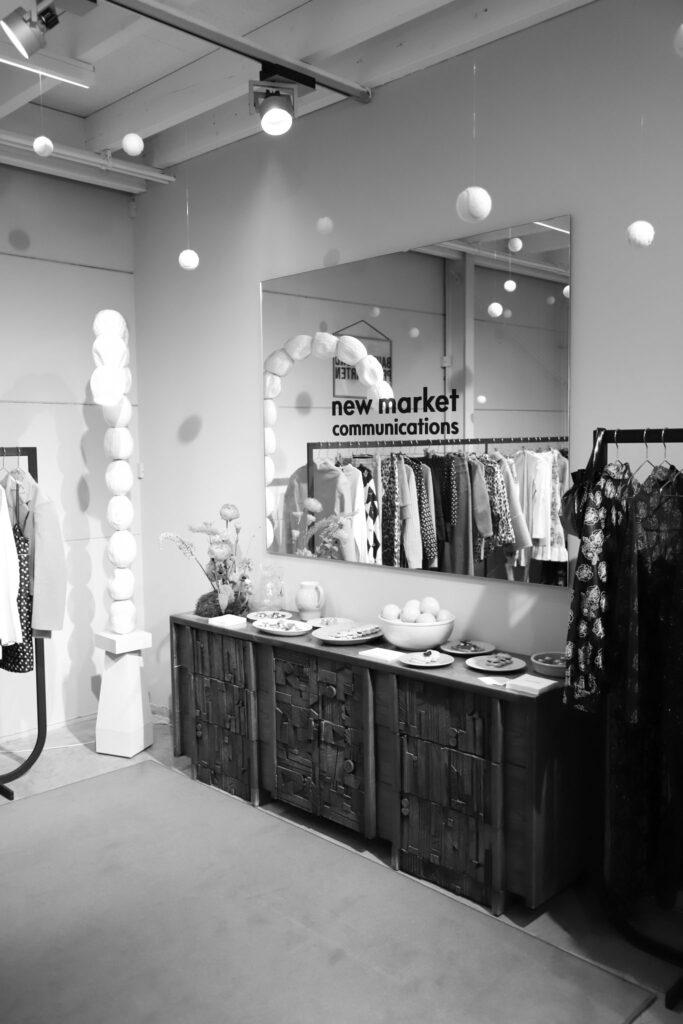 "WE OFFER A 360-DEGREE BRANDING APPROACH WITH THE PURPOSE OF HELPING OUR CLIENTS OBTAIN A STRONG MARKET POSITION. WE ASSIST CLIENTS WITH THEIR BRAND STRATEGY AND POSITIONING AS WELL AS CREATIVE DEVELOPMENT AND IMPLEMENTATION."
FOCUSED ON QUALITY
In 2022, Daniëlle Geerlings-Eras and Sanne Schiet-Wegdam decided to expand their business and add PR and Communications to their entrepreneurial efforts. They teamed up with Yolijn van Dinten. While Daniëlle and Sanne share an extensive background in sales, Yolijn knows all about branding, marketing, and communication. After pursuing a career as a Brand Marketing Director for a global fashion brand, she decided to move into consultancy, which is how the three met and decided to invent a new way of building brands.
BRAND BUILDING IS WHAT WE DO BEST
New Market offers custom-made brand strategies that combine sales analysis and retail marketing with PR and communications. A unique format designed to advance the market position of every brand under the agency's care.
New Market Communications advises on brand marketing and communication activities that support sales turnover and build a brand's image. New Market is uniquely positioned to provide a local approach to the global brand strategy, because we understand the local ready-to-wear market like no one else, through New Market Sales, and are highly skilled at anticipating consumer behavior.
ULTRA – PERSONAL
Our approach is tailored to your need. We treat each individual brand with the care and attention it deserves, and every concept, plan, and strategy we deliver is tailor-made to suit your needs. Consider us the equivalent of an in-house agency.
SERVICES
Below are some of the many communication services we offer. Feel free to contact us for further documentation. 
Brand Strategy & Campaign
PR & Communications
Showroom Lend-Out
Influencer Marketing & Community Building
Organizing events
Retail Marketing